We are delighted to have been awarded a Certificate of Merit for our film entry for Mitie in the recent prestigeous Institute of Internal Communication (IoIC) Central and North Awards as well as an Award of Excellence for an image for Love Daventry in the Imagery category.
In 2018 Mitie launched a new set of corporate values which it needed to communicate and bring to life for a widely dispersed audience of over 50,000 employees across the UK. Geography was one challenge. So too, the sheer diversity of operations and ensuring that the values resonated with people, no matter what role they had.
We worked with the Mitie team to develop a concept for a three-minute video to capture the essence of the business, its people and how Mitie is living up to its promise of 'The exceptional, every day'.
Rather than a series of interviews we opted instead to highlight the breadth of Mitie's operations and how people performing their roles every day embodied each of the new values. To do this we filmed employees in locations around the UK, including at client premises such as the Rolls-Royce aero engines facility in Derby.
Using text integrated into the footage to bring out each value in turn, we filmed Mitie people involved in roles that included phone mast engineer, secure document disposal, cleaning and catering.
The film concludes with the voices of Mitie people reinforcing the new values and reminding colleagues throughout the business of the power of being part of 'One Mitie'.
The video was used by the executive team as the centrepiece of a series of nine conferences across five days, reaching more than 2,000 people. The film is also now included on Mitie's website and has been featured as part of a new values launch event.
Here's a shorter highlights version.
Daventry District Council has created its 'Love Daventry' campaign as a focal point to promote all that is good about Daventry for people living, working and visiting the town. The 'Love Daventry' website brings together information on places to visit, regeneration efforts and a guide to what's going on in Daventry and the surrounding areas.
So, when the Women's Tour of Britain cycle race concluded one of its stages in Daventry, we spotted an opportunity to use photography as an ideal way to capture the thrills, spills and excitement of the race as it passed through the town's streets in a way that the Council could use to maximum effect both as part of a film promoting the town and also a series of images.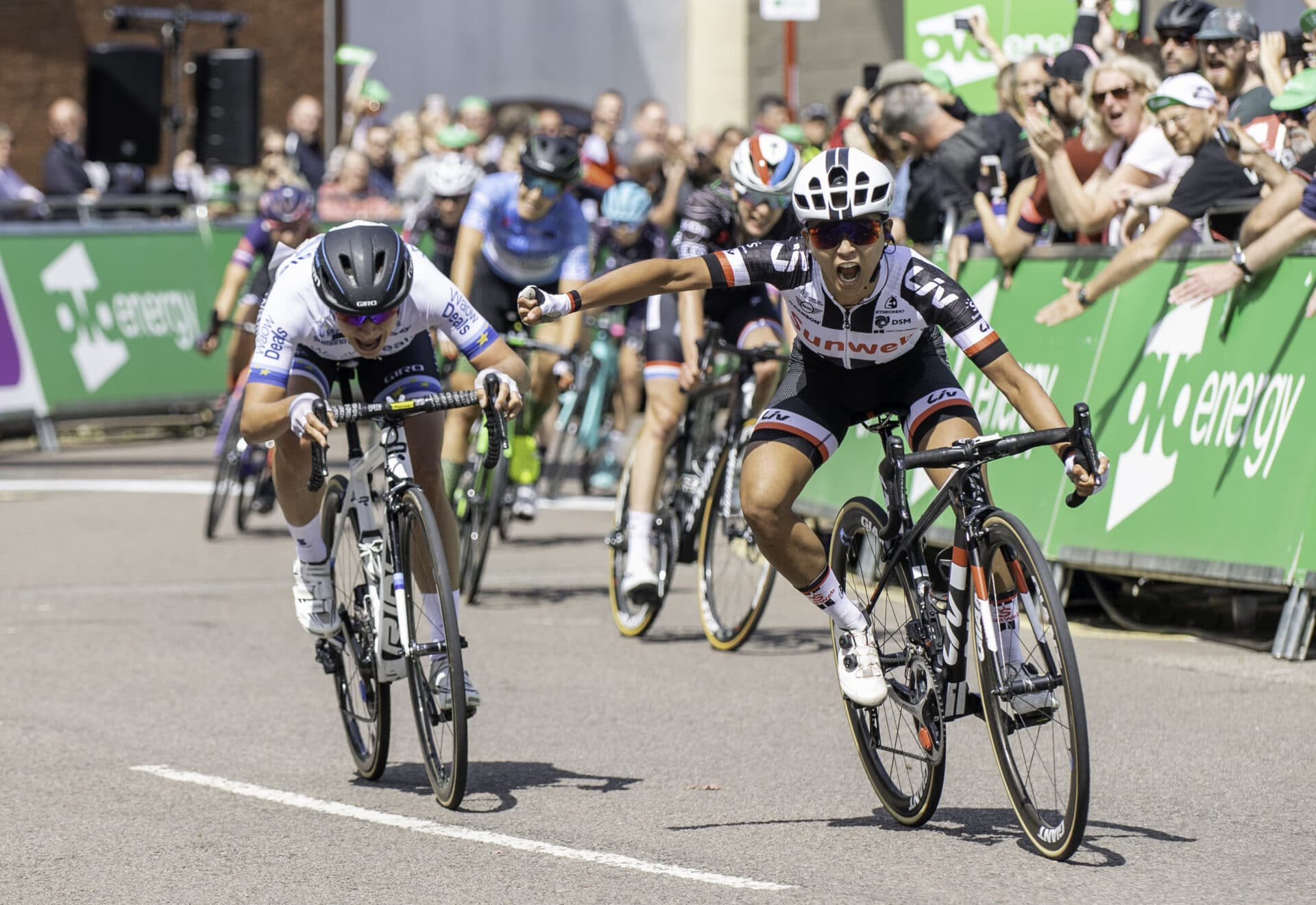 ---